BabyBjorn Booster Seat (2 Colors)
As low as
SGD 68.72
Regular Price
SGD 85.90
-20%
Product Description
Our practical booster seat helps your child reach the table without needing to sit on your lap or slide around on cushions. Your child sits safely and securely on the booster seat, can focus on mealtimes and be included in what's happening around the table. Suitable for children ages 3 and up.
Product Description
Comfortable height
Your child can reach the table without needing to sit on your lap. The booster seat also has a textured, anti-slip surface that prevents your child from sliding around when on the seat.
Compact and portable
The booster seat is so light even a child can carry it. It's convenient to use at home and on the go.
Easy to keep clean
The sleek surface of the booster seat is easy to wipe clean with a cloth. It has no cushion that requires washing.
Child-safe design
The booster seat rests firmly on the chair and is held in place by a sturdy strap. The strap has a childproof buckle for added safety.
Rubber strip for good grip
The rubber strip underneath the booster seat gives it a good grip against the chair.
Fits most chairs
The booster seat can be used on most kitchen and dining chairs and will not leave any marks on the chair or seat pad.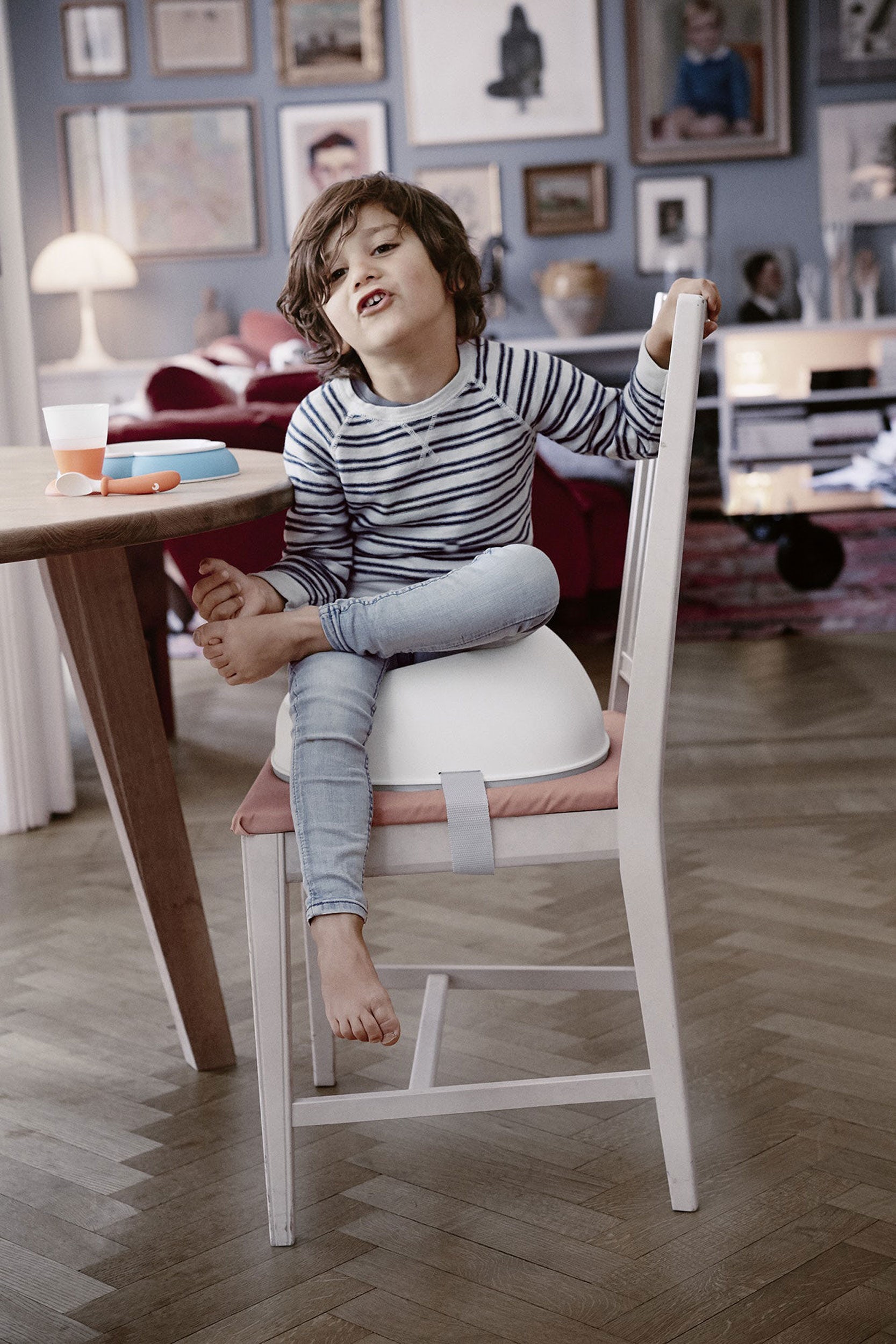 Product facts
Age: From 3 and up.
Measurements: 14 x 14.5 x 5.6 in (35.6 x 36.8 x 14.2 cm)
Material: The booster seat is made from BPA-free plastic.
Product care: Wipe the booster seat with a clean, damp cloth.
Tested and safe: The booster seat complies with the ASTM 2640-17 safety standard.
You can not add the review on this product as you have not purchased this product yet.