Bugaboo Dual Comfort Seat Liner
Product Description
Fully reversible to stay cool & comfortable in all seasons
Summer side features 3D mesh with antibacterial properties, preventing more than 90% of bacterial growth
Comfort side features super soft pique fabrics with Cooldry® effect to regulate body temperature
New design & improved fit on all Bugaboo strollers (except Bugaboo Ant)
High quality and easy to wash materials
Product Description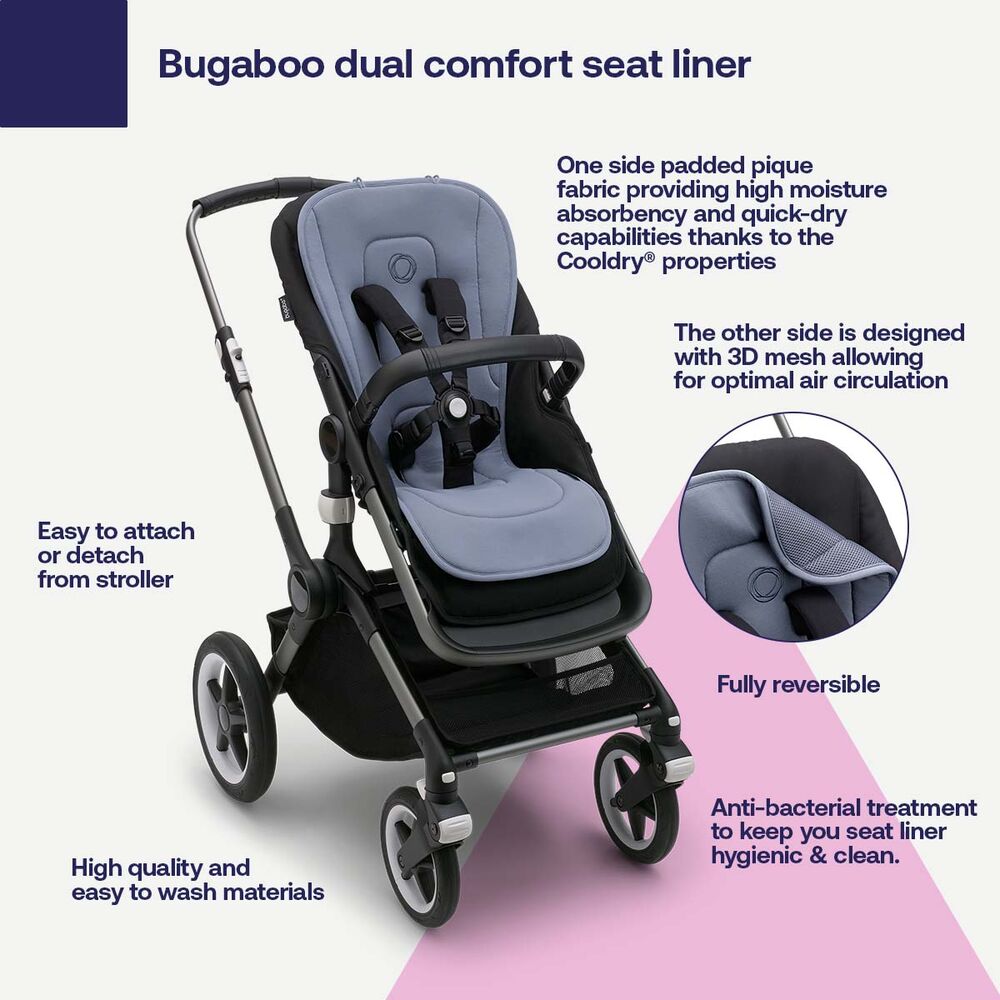 The seat liner's summer side features a cooling 3D mesh that maintains airflow to prevent overheating, while the comfort side has a super soft pique fabric with Cooldry® properties to absorb moisture and regulate your baby's body temperature.
Say no to sweat and dirt. Maintaining the seat liner is a breeze - all you need to do is remove it and throw it in the wash. The antibacterial properties ensure that the seat liner stays clean and hygienic all year long.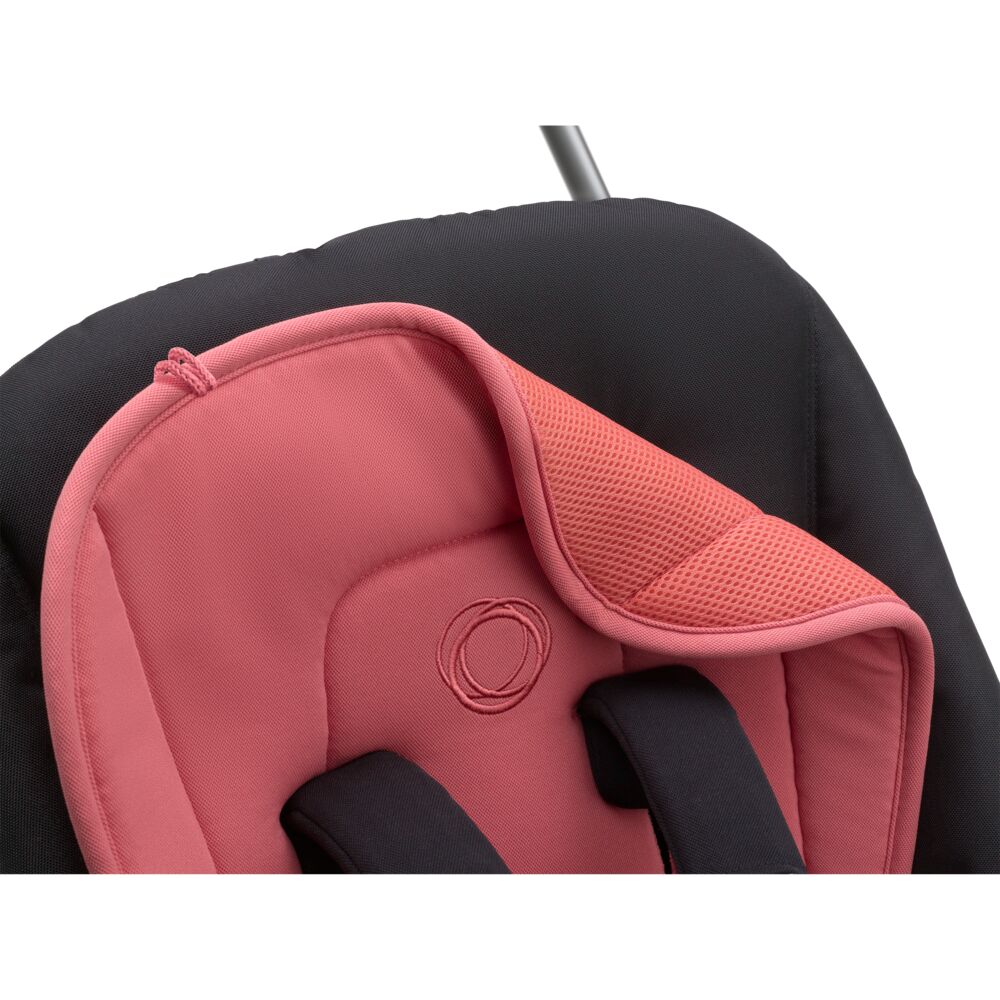 You can not add the review on this product as you have not purchased this product yet.