Nuby Sure Grip Silicone Bowl (4 Colours)
As low as
SGD 10.71
Regular Price
SGD 11.90
-10%
Product Description
- All-in-One-piece for easy cleaning - Durable silicone super suction base sticks to most flat, smooth surfaces - Suction prevents bowl from sliding or tipping - 100% silicone - BPA Free, Phthalate Free - Food stays warmer longer - Microwave, dishwasher safe - Suitable for 6+ months
Product Description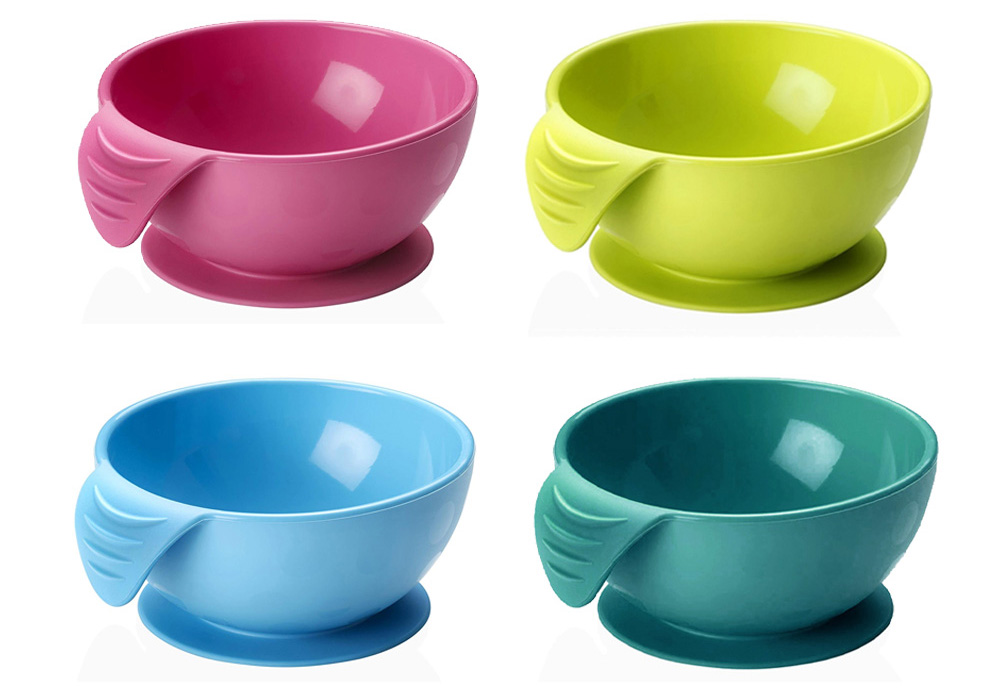 Nuby Sure Grip Suction Bowl is a silicone bowl with a built-in suction grip that easily seals to the tabletop to make self-feeding easier on both you and your child. No more dropped bowls! Designed to be easy to use and easy to clean while making sure food stays in the bowl. Help parents have LESS spills and messes.



Product Features:
- All-in-One-piece for easy cleaning
- Durable silicone super suction base sticks to most flat, smooth surfaces
- Suction prevents bowl from sliding or tipping
- 100% silicone
- BPA Free, Phthalate Free
- Food stays warmer longer
- Microwave, dishwasher safe
- Size: 11.5 x 11.5 x 5 cm


Sealing Tips: Press down in the center of the plate to remove any trapped air to ensure a complete seal. Also ensure that the surface is clean (grease/oil free) and dry


Suitable for 6+ months.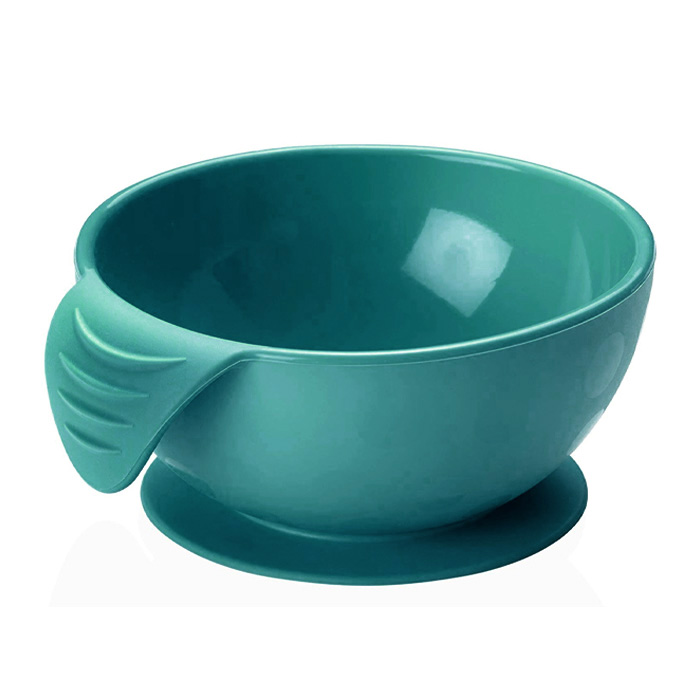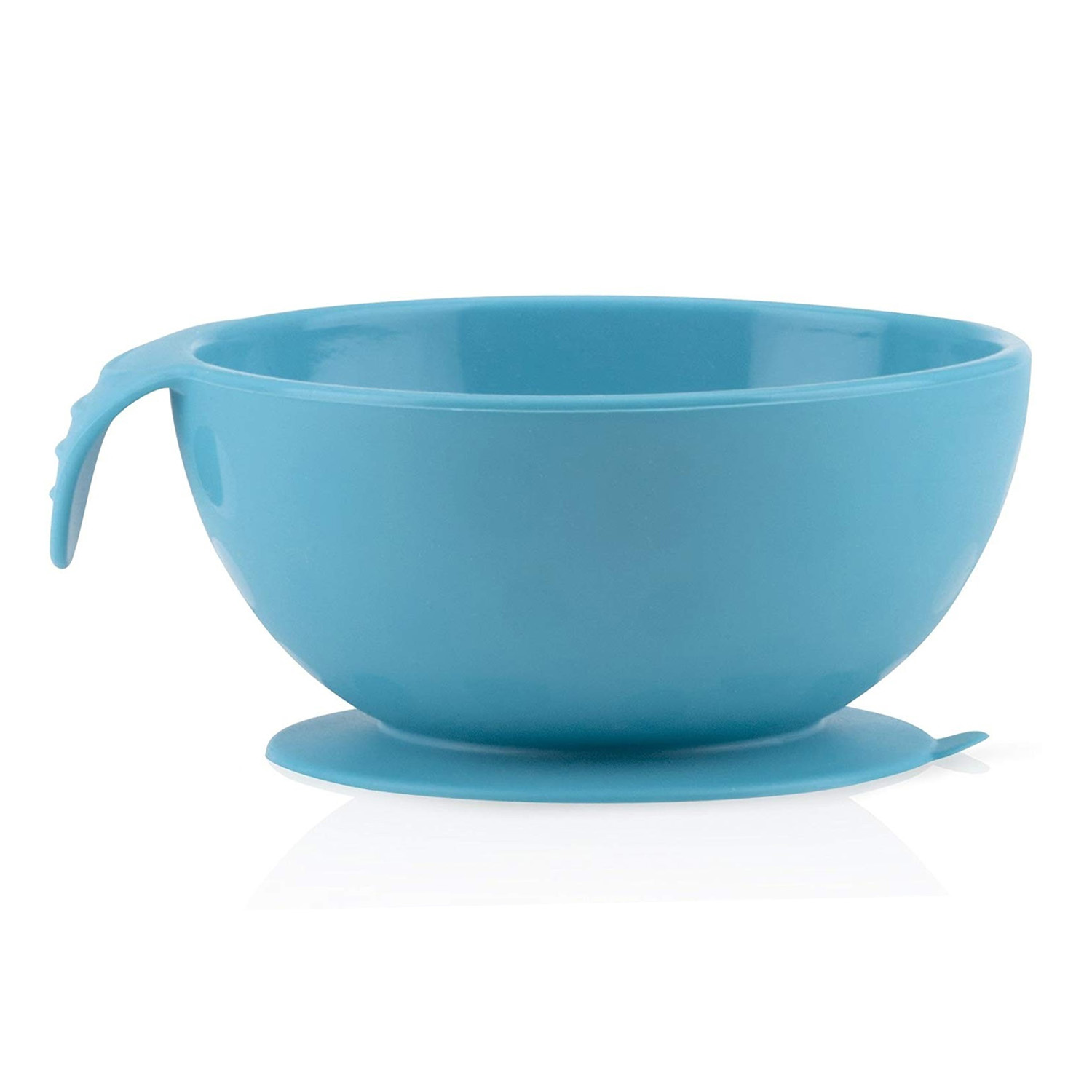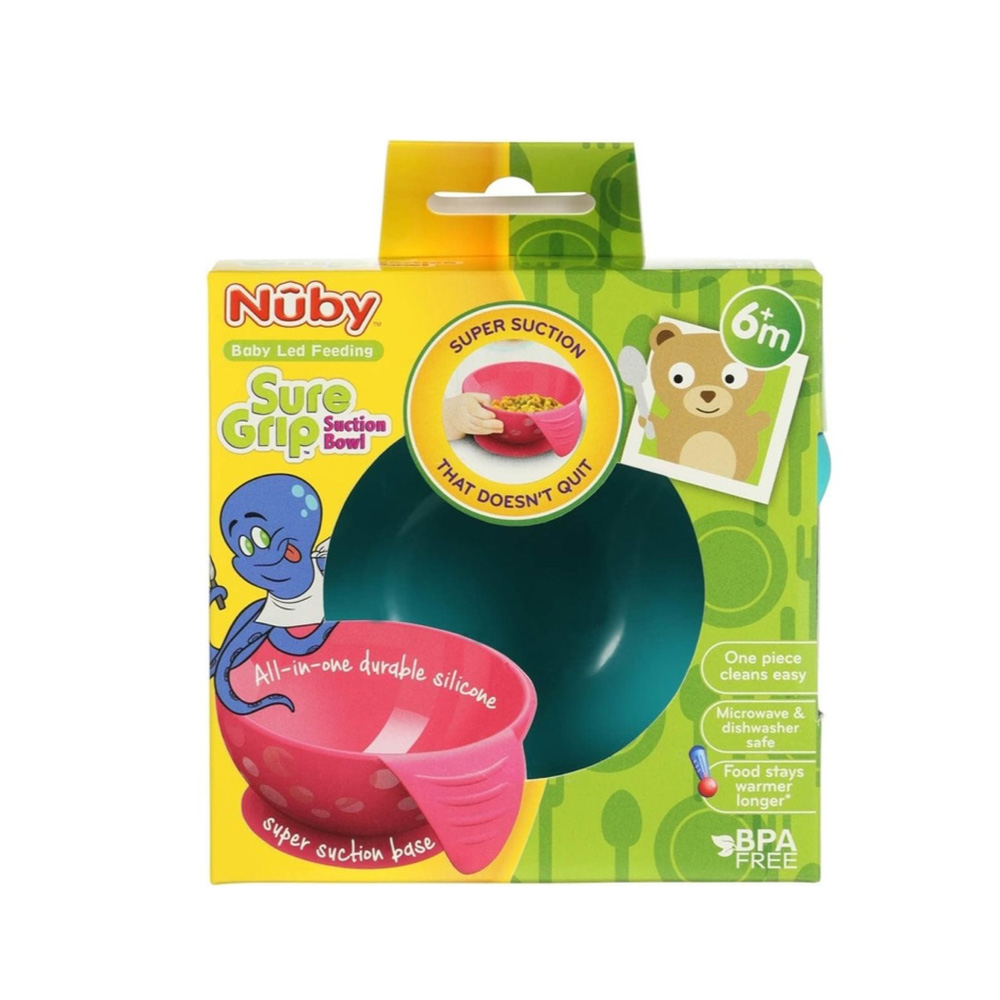 You can not add the review on this product as you have not purchased this product yet.