Béaba Babycook Neo (4 Colours)
As low as
SGD 409.00
Regular Price
SGD 525.00
-22%
Product Description
DO NOT WASH GLASS BOWL WHEN HOT. IT MAY CRACK OR SHATTER. LET IT COOL TO ROOM TEMPERATURE BEFORE WASHING.
Made in France
Increase capacity to 1300ml jar
Increase capacity of the steaming basket to 1000ml
Glass jar
Stainless steel basket
New designed knife
Made in France
2 Years Warranty
Please retain receipt as proof of purchase
Product Description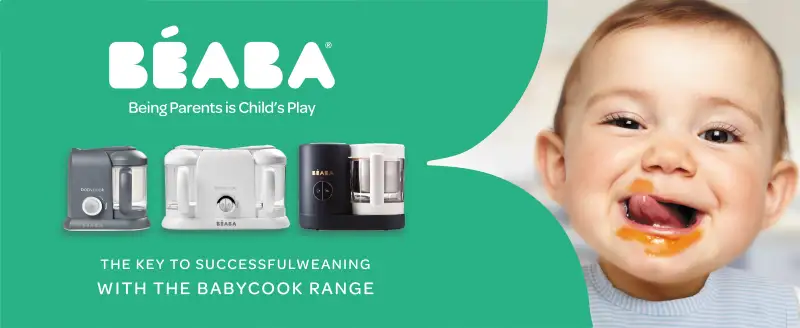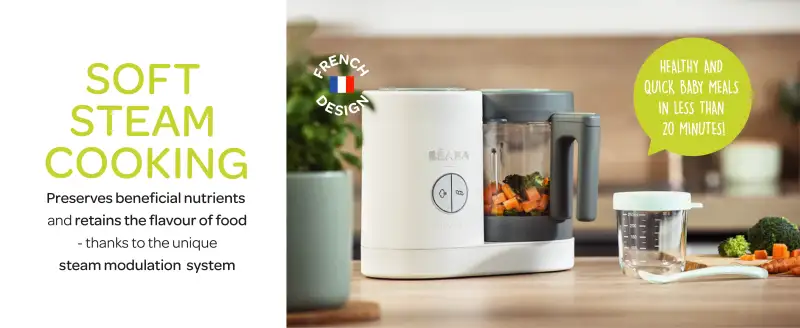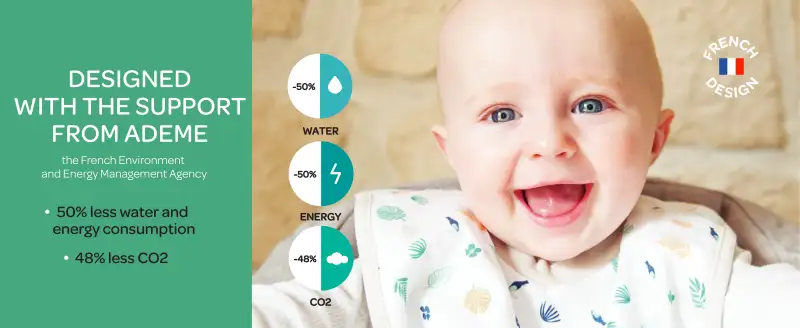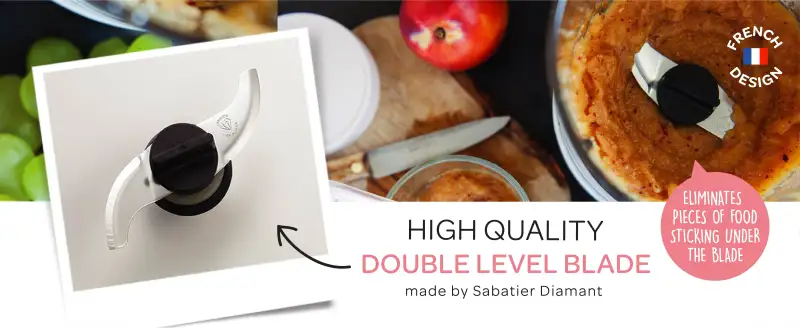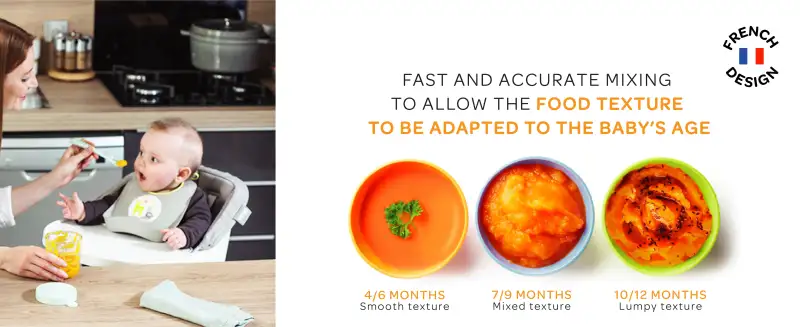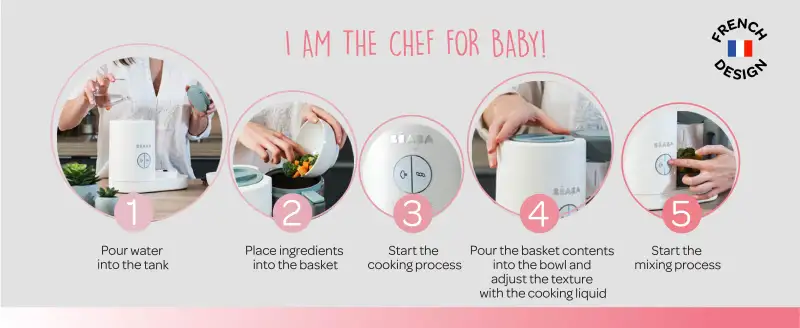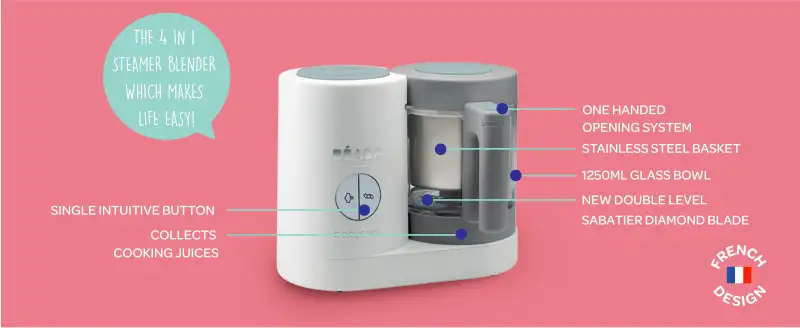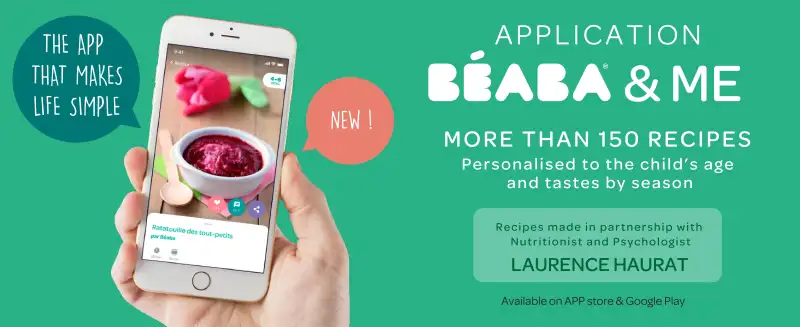 The original baby food maker; only better: Our NEW European-made Babycook Neo comes with a glass bowl and a stainless-steel steam basket. Babycook Neo's four settings eliminate the need for pots, a blender and a microwave so that making baby food is as simple as possible. Create everything from a fine purée to a chunkier purée and everything in between - the unique pulse-blend feature ensures that your baby is getting the correct consistency of baby food every step of the way. The patented steam cooking system turns off automatically, so you never have to worry about watching over the Babycook or overcooking your baby's food. As a bonus, the newly designed reservoir is easily accessible for hassle-free cleaning!
2 Years Warranty
Please retain receipt as proof of purchase.

This product contains ONLY the following (additional accessories found in above product images, videos and box packaging are NOT INCLUDED):
- Babycook Unit
- Removable bowl lid
- Stainless steel cooking/reheating basket
- Stainless steel mixing blade with Rubber seal
- Glass bowl
- Tank lid
- Stainless steel tank
- Power cord
*Glass conservation jars not included*
Tip: Also use your Babycook after baby has grown to cook any purees or blend your sauces!
Material:
Bowl: glass

Tank & cooking basket: stainless steel

Weight: 1.71 kg

Size: 240mm (width) * 185mm (depth) * 240mm (height)
You can not add the review on this product as you have not purchased this product yet.