Beaba Set of 6 Clip Portions 2nd Age (200ml)
As low as
SGD 28.35
Regular Price
SGD 31.50
-10%
Product Description
- Clippable & Stackable
- 6 Containers, 200 ml
- Freezer, dishwasher and microwave safe
- Can be used with Babycook® for reheating
- Easy to store
- BPA, Lead & Phthalate Free
Product Description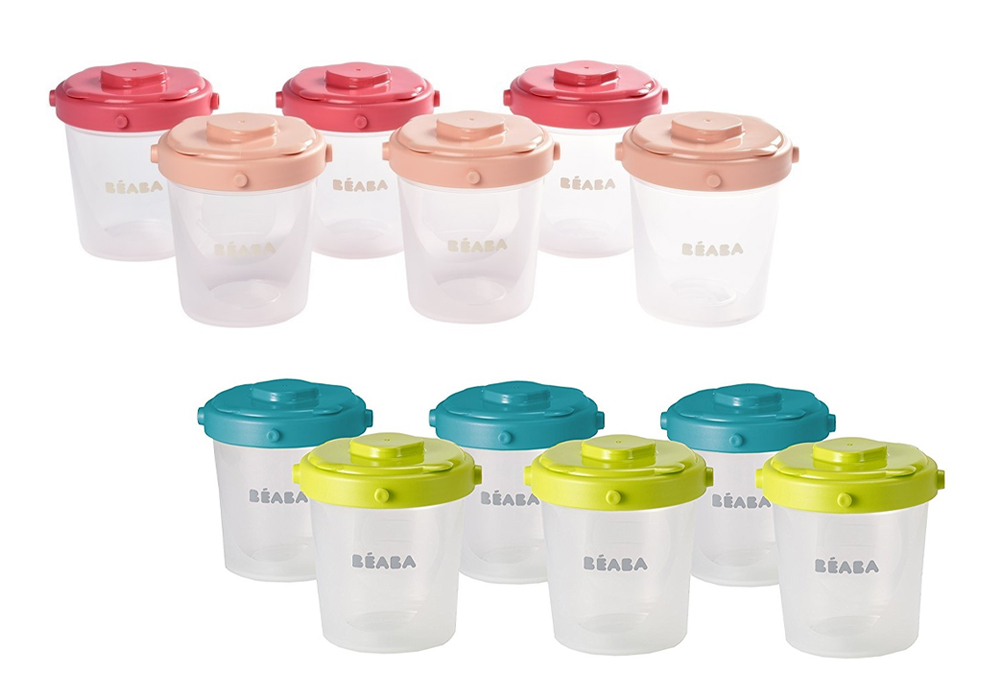 Beaba Set of 6 Clip Portions 2nd Age (200ml) Food Storage Container is a set of six 200ml food storage containers. Useful for segregating and storing baby's food in the right portion amounts. These containers that can be stacked and clipped together, are good for travelling and at home. This helps to control the amount baby eats each time.


BEABA Clip Containers are designed for freezing, storing and transporting meals for baby. These easy clip portions come in a pack of 6 portions of 200ml each and are ideal for 2nd stage weaning. Their stackable, clippable design makes it easy to store both in your cabinet and your freezer!


The Beaba Set of 6 Clip Portions 2nd Age Features:
- Easy storage: Clipable lid system on sides and on top.
- Stackable jars and lids: Saving space.
- Airtight lid: To preserve flavours and aromas.
- Graduation in ml and oz: Dosage scal - Easy to read graduations for easy measurement
- Space for noting down the contents: To identify the content with an erasable pen (not supplied)
- Compatible with the babycook - For use in the freezer, for reheating in the Babycook® and Babycook® Plus bowls
- Can be used in dishwashers and microwaves
- Recommended for babies 6+ months.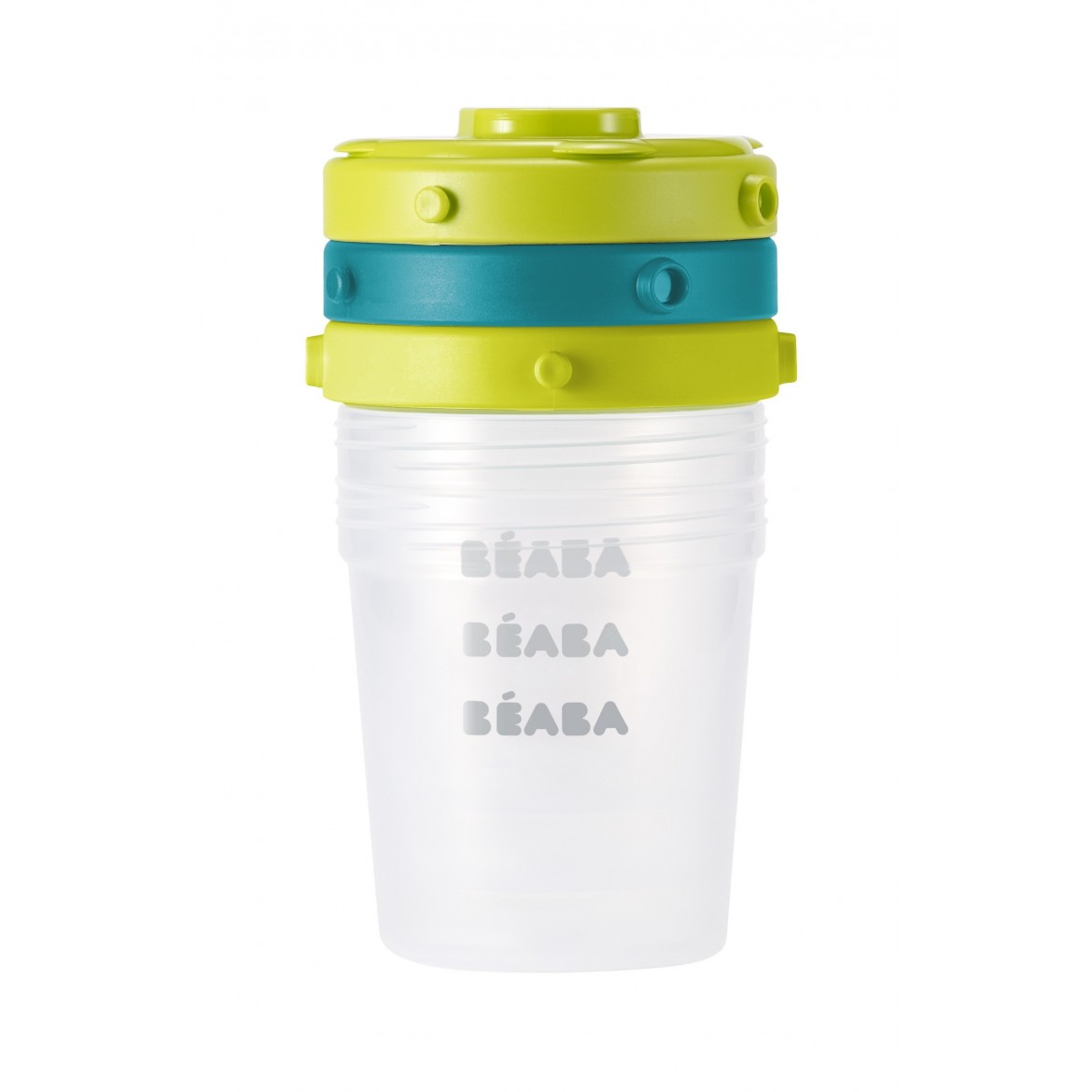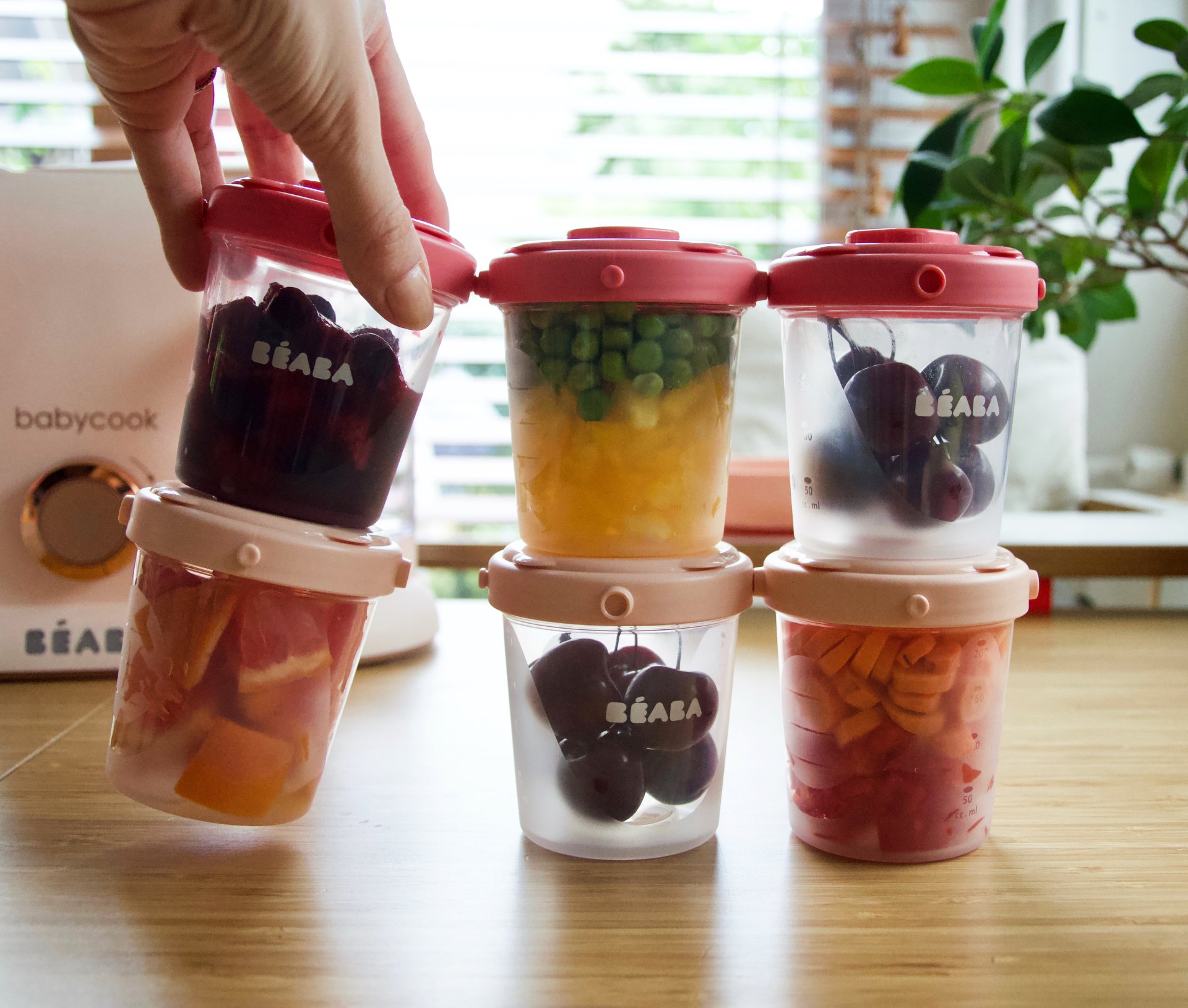 You can not add the review on this product as you have not purchased this product yet.