BeSafe iZi Go Modular X1 i-Size | Group 0 Car Seat
VIP members enjoy 10% discount
Product Description
- Rear-facing
- Age: newborn to approx. 12 months/40 – 75 cm
- Advanced protection for the head area with the innovative Dynamic Force Absorber™
- This Newborn Hugger™ - 10° more recline and added side stability
- New headrest design - Support for the smallest, space for the tallest
- Certified as especially back-friendly by the German organisation AGR
- Car seat weight: approx. 4.2 kg
Product Description
BeSafe iZi Go Modular X1 i-Size (8 Colours)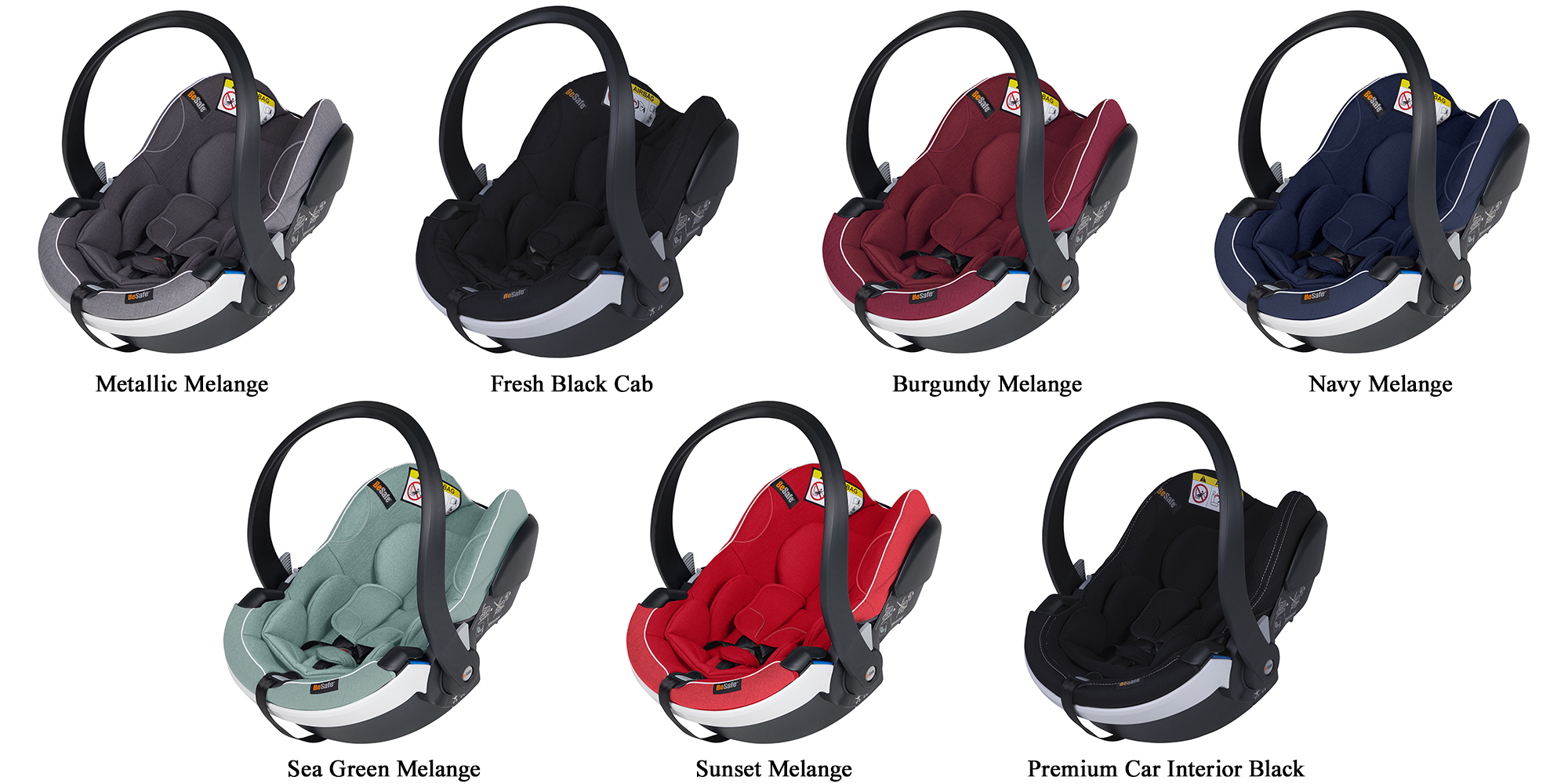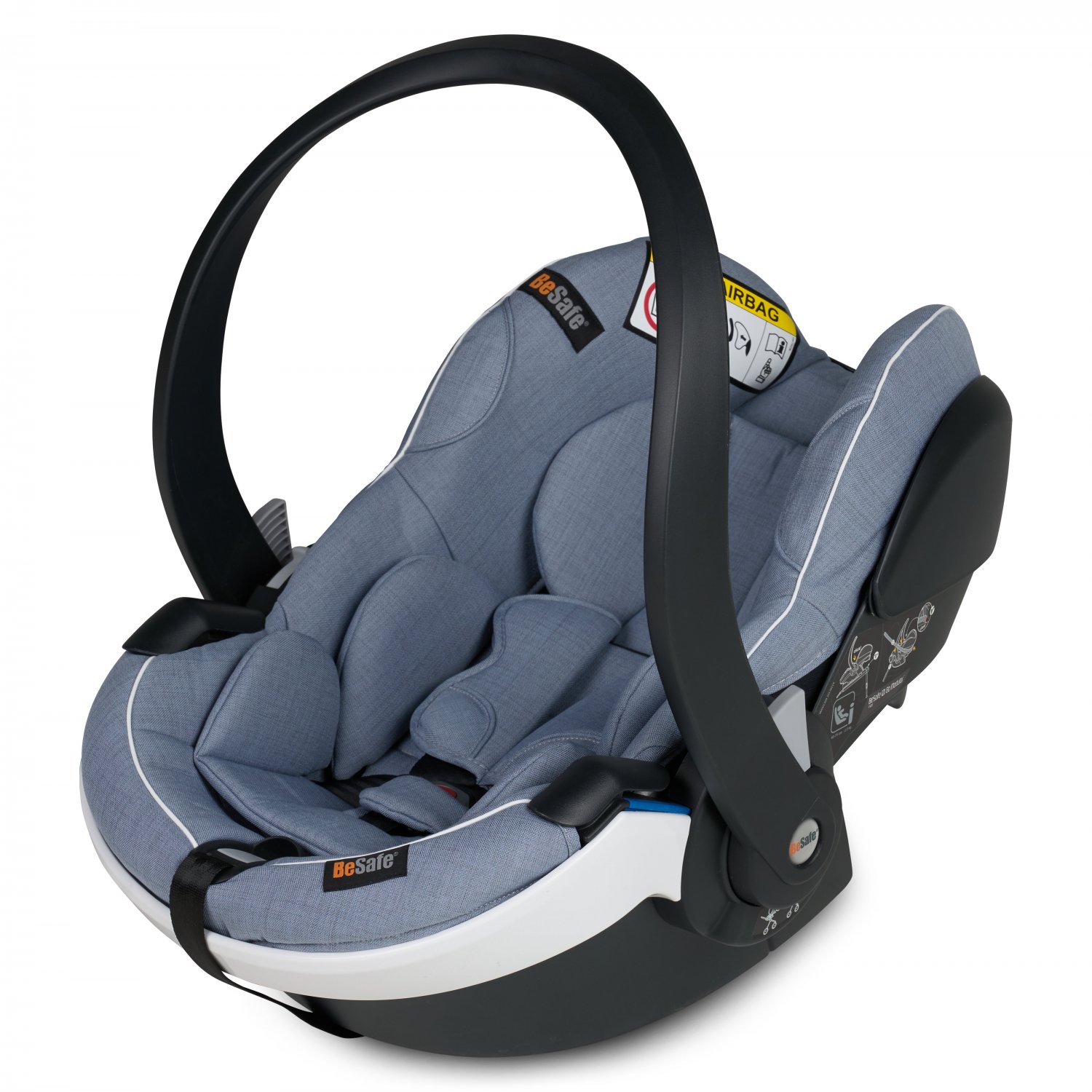 Cloud Melange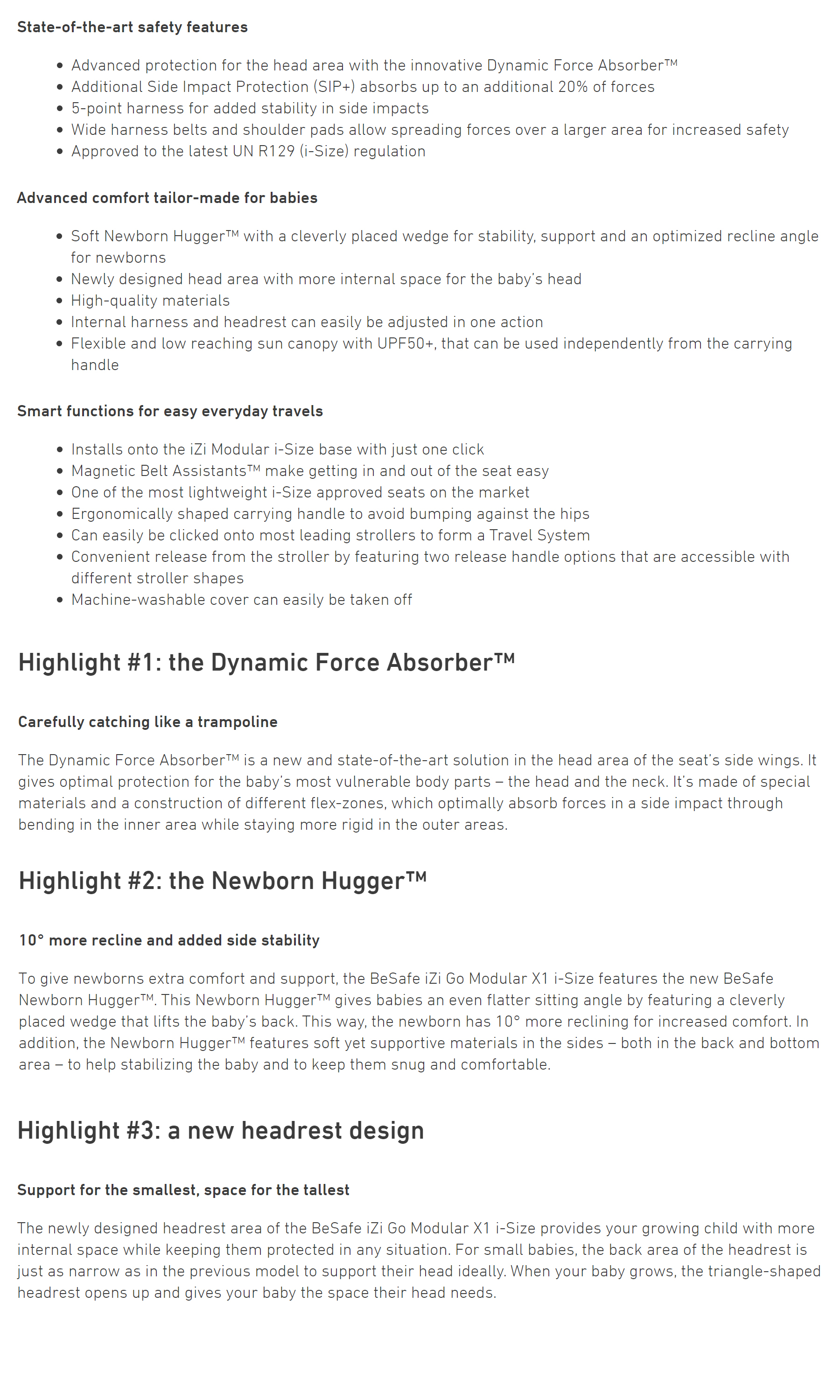 BeSafe has been developing child car seats for more than 50 years already. A lot has changed over time but our focus has always been the same: your child's safety. In this matter,
we will never be satisfied and strive to always deliver and exceed the safety demands. New innovations are constantly developed that make our products even safer and even more user-friendly.
You can not add the review on this product as you have not purchased this product yet.